After Biden, Xi Jinping also congratulated Shavkat Mirziyoyev
World
−
20 March visibility8190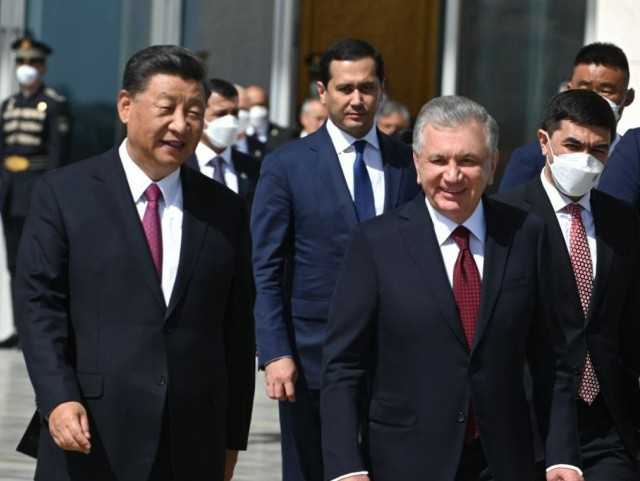 Chairman of the People's Republic of China Xi Jinping congratulated the President of Uzbekistan Shavkat Mirziyoyev on the occasion of the Navruz holiday. This was reported by the President's press service.
"I am very pleased to congratulate you and the people of Uzbekistan from my deep heart on behalf of the government and people of China, as well as myself, on the occasion of Navruz, the national holiday of Uzbekistan," the greeting of the Chinese leader reads.
Jinping recalled the state visit he made to Uzbekistan in September of last year, and noted that as a result of the friendly talks, a joint statement was adopted to further develop the strategic cooperation of the countries and serves the interests of the two peoples, as well as the prospects for expanding cooperation between the countries.
In addition, the chairman of the PRC wrote that he pays great attention to the development of China-Uzbekistan relations, and expects Shavkat Mirziyoyev to come to China to participate in the first "China-Central Asia" summit scheduled for May this year.
"I am sure that our discussion with you about the prospects of China-Central Asia relations and the big plans of our countries for bilateral cooperation will raise Uzbekistan-China cooperation to a higher level.

Taking this opportunity, I wish Your Excellency good health and great success in your responsible activities. May happiness and prosperity always be with the friendly people of Uzbekistan!" Jinping's congratulatory letter said.
It should be reminded that the Chinese leader is currently in Russia on a state visit. Earlier, US President Joe Biden sent a congratulatory letter to Shavkat Mirziyoyev.

---