37 people are poisoned by fast food in Andijan
Crime
−
07 July 2022 visibility8243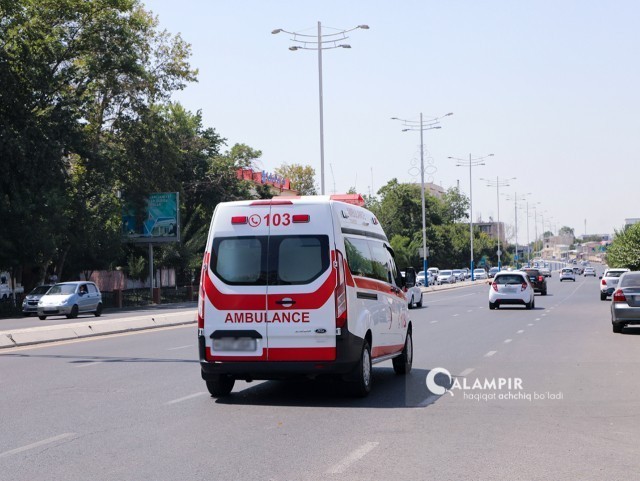 News on the poisoning of citizens by food in the Kurgantepa district of the Andijan region (oblast) spread via social networks. The situation was commented on by the press service under the service of sanitary-epidemiological stability and public health.
It is noted that yesterday 6 July, at 12:10 p.m. citizens complained of nausea, vomiting, headaches, and diarrhea at the Kurgantepa District Infectious Diseases Hospital.
When conducting the necessary medical procedures and investigating the causes of the disease, it turned out that on 5 July 2012, they had bought and consumed bread-burgers in a restaurant belonging to the family enterprise «FRESH PRODUCTS 2020», located at: g. in the center of the district.
The patients were diagnosed with "serious gastroenteritis," but now their general condition is satisfactory.
As of yesterday 6 July at 23:00pm, a total of 37 patients have been to the hospital, 17 of them are in treatment, and the remaining 20 are under medical supervision.
In order to determine the factors that caused the disease, an epidemiological investigation is being carried out in the restaurant belonging to the family enterprise "FRESH FOOD 2020." On the same day, service at 3 branches of the family enterprise "FRESH FOOD 2020" was temporarily suspended and samples of products from the storage rooms were taken and sent to the laboratory of the Sanitation Service of Kurgontepine district for research.
---