Akbar Jurayev sets the record of the Islamic Solidarity Games
Sport
−
15 August 2022 visibility16839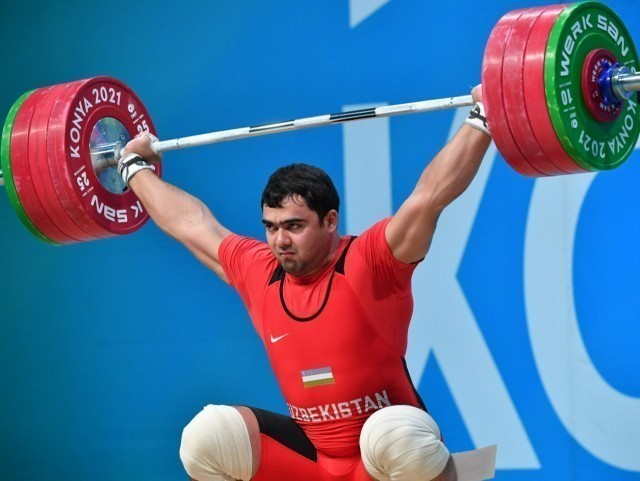 The 5th Islamic Solidarity Games, which are being held in Konya, Turkey, are underway. On 15 August, the Uzbek weightlifter Akbar Jurayev took part in the competition and finished it as the absolute champion.
Jurayev defended the honor of Uzbekistan in the weight category +109kg. He mastered 200kg of weight in the snatch exercise. This result went down in history as a record of the Islamic Solidarity Games.
At the end of two contests, 21-year-old Akbar Jurayev added three gold medals to the account of the delegation of Uzbekistan with a score of 446kg.
Previously, Ruslan Nuriddinov, who took part in competitions in the weight category up to 109kg, set the record at the Islamic Solidarity Games and won the absolute championship.
For reference, the Islamic Solidarity Games will continue until 18 August. Currently, the delegation of Uzbekistan stands behind Turkey and Iran in the number of medals.
---