It was said that Uzbekistan will not join the union with Russia and Kazakhstan
Local
−
08 December 2022 visibility22363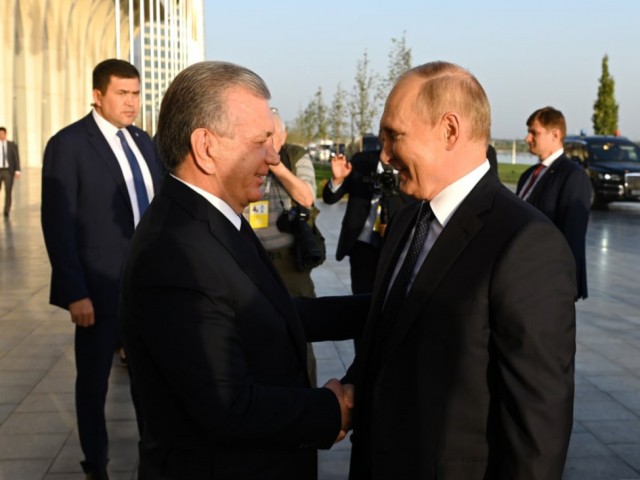 The establishment of energy cooperation between Uzbekistan and Russia and Kazakhstan implies commercial cooperation. In this case, energy sectors will not be handed over to others. This was stated in the statement of the Minister of Energy of the Republic of Uzbekistan Jorabek Mirzamahmudov.
According to him, cooperation of Uzbekistan with other countries in the field of energy is not related to external reasons, but is determined by a demand for consumption in the country.
"This situation does not depend on external factors. As a result of the increase in our domestic consumption, economy, population, and income, the demand for energy resources is increasing sharply. First of all, it should be mentioned that it is our fault that we could not satisfy the need in sufficient quantities. To meet these needs, first of all, measures are being taken to provide internal resources, but despite this, there is a need to import in certain volumes," says the minister.
From his words, it can be understood that Uzbekistan may accept Russian President Vladimir Putin's proposal to establish a Russia-Kazakhstan-Uzbekistan gas alliance for commercial purposes, but this does not mean an alliance.
"To solve this problem, we are not some kind of "alliance", "Soyuz", we are taking not only natural gas, but also electricity from neighboring countries, necessary for our needs. Negotiations are underway to import electricity and natural gas to ensure domestic consumption. Based on national interests, negotiations are being conducted on cooperation based on trade and commercial agreements, not by handing over our energy networks to someone," says Mirhamahmudov.
As you know, on 28 November of this year, a meeting between the President of the Russian Federation Vladimir Putin, and Kasim-Jomart Tokayev was held in the Kremlin. At the end of the negotiations, the President of Kazakhstan informed that Putin offered Tokayev to create an alliance between Russia, Kazakhstan, and Uzbekistan. Later, it became known that Putin told Tokayev about the plans to establish a gas alliance between the three countries, and the President of Uzbekistan Shavkat Mirziyoyev expressed his intention to call on this issue.
---