President: "Some social problems still remain in Karakalpakstan"
Local
−
26 August 2022 visibility7602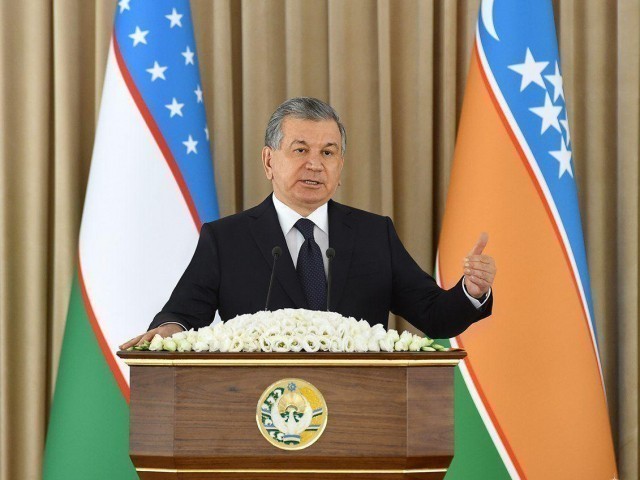 Despite the large amount of funds allocated in Karakalpakstan, there are still problems that negatively affect the mood of the population. This was stated by president of the Republic of Uzbekistan Shavkat Mirziyoyev at the extraordinary 34th session of the Council of the Republic of Karakalpakstan, which took place on 26 August.
Speaking of them, the Head of State says:
'Because some unjust and impure leaders here have not yet understood the noble concept of "to please the people'.
Even today, public complaints about issues such as drinking water, internal roads, electricity, unemployment, and prices remain high.
In fact, based on the events of 2 months ago, it is shown that some socio-economic problems of the population have not been solved.
"Unfortunately, some leaders allow a situation of inefficient spending of funds aimed at ensuring the well-being of our people, instead of honestly serving them, not using the created opportunities, not working hard for the country", - the president said.
It should be recalled that on 1 and 2 July of the current year, in the city of Nukus of the Republic of Karakalpakstan, some citizens, having misinterpreted the constitutional reforms underway in the Republic of Uzbekistan, organized unexpected demonstrations.
The Council of the Republic of Karakalpakstan, the Council of Ministers of the Republic of Karakalpakstan, and the Ministry of Internal Affairs of the Republic of Karakalpakstan assessed the situation as an attempt to seize the state administration in Nukus.
After that, on 2 July, the president of Uzbekistan Shavkat Mirziyoyev arrived in Karakalpakstan and talked with the Karakalpak people.
In addition, taking into account that the discussion of the changes and additions to the Constitution is still ongoing, and after considering the opinions and comments expressed by the people of Karakalpakstan, the president approved that Articles 70, 71, 72, 74, 75 of the Constitution of the Republic of Uzbekistan in their current version, should be left unchanged.
On 4 July, the Legislative Chamber of the Oliy Majlis of Uzbekistan adopted a decision not to amend the articles of the Constitution relating to Karakalpakstan.
During the incidents, 516 people were arrested, 243 injured and 18 killed. The case was opened under article 159 of the Criminal Code of the Republic of Uzbekistan (infringement of the constitutional order of the Republic of Uzbekistan), part 4 – "Conspiracy to seize government or overthrow the constitutional order of the Republic of Uzbekistan."
---