Mirziyoyev received the Minister of Foreign Affairs of Azerbaijan
Local
−
24 January visibility2180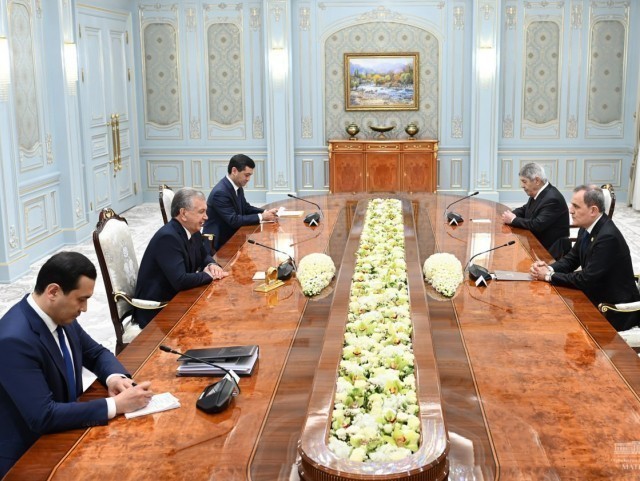 On 24 January, the President of the Republic of Uzbekistan Shavkat Mirziyoyev received the Minister of Foreign Affairs of the Republic of Azerbaijan Jaykhun Bayramov, who participated in the meeting of the Council of Foreign Ministers of the Economic Cooperation Organization. This was reported by the Presidential Press Service.
Issues of further development of Uzbekistan-Azerbaijan strategic partnership relations were discussed at the meeting. Special attention was paid to the implementation of high-level agreements.
The increase of mutual trade, cooperation projects on the establishment of automobile production, cotton-textile and silk clusters were noted.
In addition, large projects in the oil and gas and chemical industries are being developed. A joint investment fund is being established.
Issues of cooperation within international and regional structures, including the Organization of Turkic States, the Non-Aligned Movement, and the Economic Cooperation Organization were discussed.
The plan for the upcoming high-level meeting and events was reviewed.

---