Mirziyoyev relates how Iran and Belarus will join in SCO
Local
−
16 September 2022 visibility6805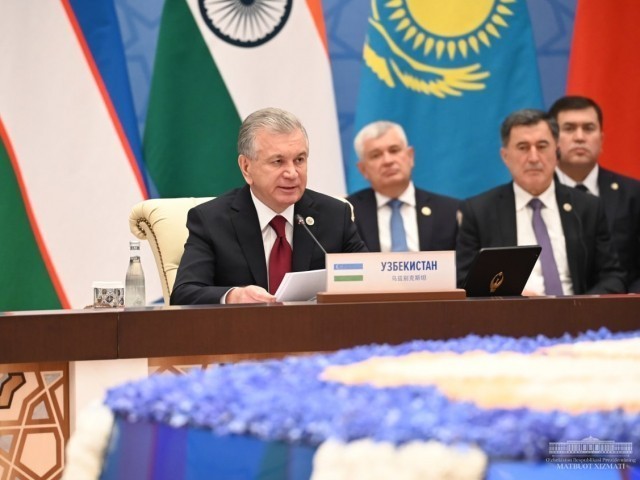 The process of admitting Belarus to the Shanghai Cooperation Organization has begun. On 16 September, President of the Republic of Uzbekistan Shavkat Mirziyoyev said this in his speech at the meeting of leaders of the SCO member states in Samarkand in a specific speech.
The president noted that the SCO structure is expanding and our partnership is developing. In particular, it was noted that a Memorandum of Obligations had been signed recognizing the Islamic Republic of Iran as a full member of the organization.
The status of dialogue partners has also been conferred on the Arab Republic of Egypt and the State of Qatar, the Republic of Belarus, a full member of SCO, the Kingdom of Bahrain, the State of Kuwait, the Republic of Maldives, The United Arab Emirates and the Republic of the Union of Myanmar have been granted the status of dialogue partners, and processes have been initiated.
«The expansion of the SCO's geography once again confirms the relevance of the activities of our organization demonstrating the effectiveness, mutual understanding and practical efforts», - said Shavkat Mirziyoyev.
The Head of State of Uzbekistan noted that it is important to preserve the non-bloc status of the organization and its openness.
We strictly adhere to the principle of security integrity. The activities of the SCO should be oriented towards broad cooperation. We are also confident that Central Asia should retain the status of the SCO «geographical core», he said.
---